How to change the language setting in Tencent Meeting 腾讯会议
Yes, Tencent Meeting has English interface for the desktop version
Links
Sign up - Phone numbers outside China should work fine.
Change the interface language
Once the software is downloaded, launched, and logged in, click on your account.

Click the "setting".

Here, you can choose "Engish".

Confirm that the software will be restarted, click the blue button.
Final note
During the corona virus outbreak, Tencent Meeting is made free so that everyone can do virtual meeting more conveniently.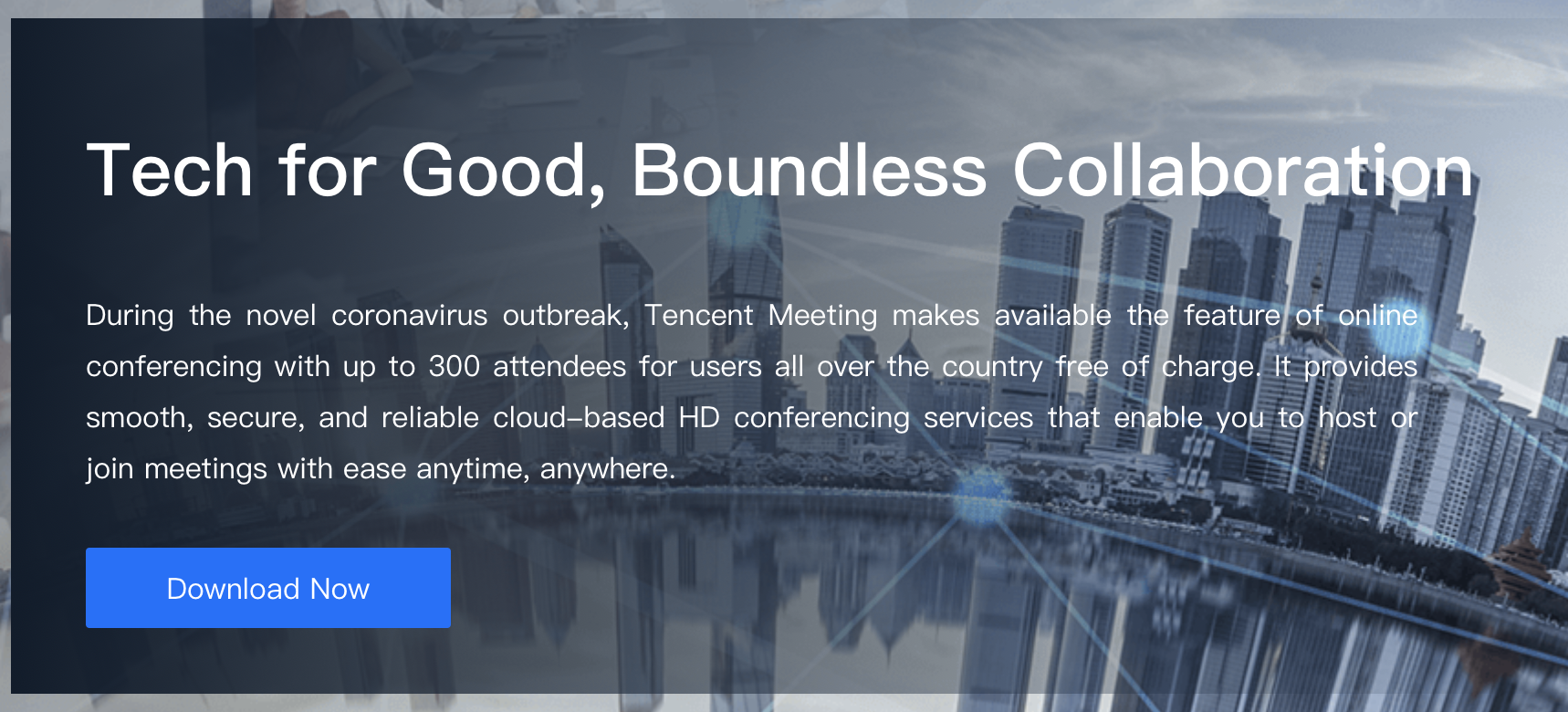 Pargorn - Bangkok 2020